Kansas Parties : Missouri Parties : Oklahoma Parties : Texas Parties
PRIDE – It's odd in vendor selection process when you meet someone who you just connect with immediately and have absolute confidence in. Brian Wirt and I met at the venue two months before the wedding we spoke about key elements: great food, great people, and great music. He knew what I was looking for and took it upon himself to deliver. When you have a band, you pay for their vibe for the night. When you have Brian Wirt he dynamically leads, and reacts to your crowd with pride for his craft. The dude dominates. You may question the food, the flowers or the weather, but you will not question the music. Everyone, and I mean everyone was raving about him and their experience. From Jazz to Motown to dance to 80′s and hip hop his transitions are on point. – Tom T, groom
AMAZING DJ – Wichita's Best Kept Secret. Having grown up in Kansas and worked in the nightlife and special event industry, I was really particular in who I hired to do the music at my wedding. When I found out that Brian Wirt started a wedding DJ division, I knew I struck gold. If you are looking for a more modern take on wedding music, and a less traditional vibe you've found the right DJ for the job. Brian Wirt is very responsive, proactive and easy to work with. He will work with you on a set list, and event flow that meets the needs of your event. His music taste is excellent, mixing skill are on point, and prices are very reasonable for the quality and experience of the talent you will be receiving at your event. If you are going to go the DJ route for your wedding make sure you meet with Brian before you make your final selection. – Danielle H, bride
Brian Wirt saved my wedding! When everything else was going wrong DJ Brian went above and beyond his own job to help. Beyond that he played the PERFECT music for the occasion an ideal blend of the songs that we requested with hits from multiple eras. My grandmother was dancing with my friends. I can honestly say that our wedding would have been a disaster without him. There are no better wedding DJs in Wichita – Sarah Feist, bride
Brian turned our wedding reception into the non-stop dance celebration that we wanted. He expertly fused our favorite songs with a dazzling array of pop, funk, and eclectic beats that rocked the night away. People kept asking "Who is that awesome DJ?" He's Brian Wirt, and we can't recommend him enough. – Shane and Christine Roberts
Looking for the perfect beat?
WE'VE GOT JUST WHAT YOU NEED. AN AMAZING DJ FOR YOUR PARTY!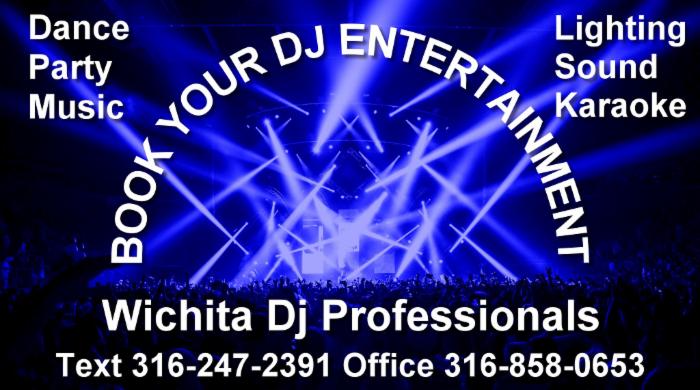 Total Music Domination is an award-winning DJ collective based in Wichita, Kansas A world class professional party rocker crew with a unique style of spinning beats for modern weddings and events. Our talented DJs have a universal approach to music, rock solid mixing skills, polished emcee styles, and non-stop passion for our craft. We are fully dedicated to making your party the talk of the town! Couple Choice Awards Winners Wedding Wire 2021 + 2020 + 2019 + 2018 + 2017 + 2016. We can't wait to make the magic happen at your party!
LANDLINE 316-858-0653 TEXT 316-247-2391

BEST DANCE PARTY DJ : Hip Hop DJ Kansas : Country Music DJ Kansas : Cumbia DJ Kansas : Indian DJ Kansas
Classic Rock DJ Kansas : Old School DJ Kansas : 80's Music DJ Kansas : 90's Music DJ Kansas : Hair Metal DJ Kansas
KANSAS wedding dj, KC Wedding DJ, Event Management, Wichita bar mitzvah and bat mitzvah dj, Wichita group parties and work functions dj, Corporate Functions, top Kansas school dance disc jockey, Wichita Wedding dj, Reception DJ, local Kansas sweet 16 and teen dance dj Wichita, Kansas City Dance Floor Rental, KC Photo Booth, Top KC high school dance disc jockey, Apartment Complex Parties, Living Community Parties, Frat Party, Sorority Party DJ, Holiday Party DJs in KS : Best Event Music Provider in Kansas,
Karaoke Night Club DJ & Rental,
Kansas City Wedding DJ, Wichita Wedding DJ, Oklahoma Wedding DJ

Weddings, Wedding Venues MUSICFIT Sound DJ Service, Best Wedding DJs in Kansas - Couples Choice Award Winner
Quality, Quality, Quality :
Top Music Hits For All Events : We Fill The Dance Floor : Best Songs for Weddings
We've got music to fit your needs. In Missouri, Oklahoma, Texas, Colorado, Kansas Deejay includes events like :
Quinceaneras are so much fun! From the upbeat intros to the court dance and changing of the shoes traditions and tiempo de Vals with dad perhaps? It's a real feel good kind of a party! The music is a variation of Latin classics like Salsas, Merengues, Bachata, Cumbia, and mainstream radio Reggaeton as well as today's current must have quinceanera hits we hear on the radio. Top 40. Rap & Hip Hop, Dance etc.. Top Kansas
Quinceanera DJ
ACCREDITATIONS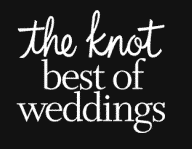 #bestweddingdjinkansas #kcweddingdj #wichitaweddingdj #wichitadj #wichitadjprofessionals #kansascitydjprofessionals