Indoor, Outdoor Dance Floor For Banquets, Events, Receptions, Backyard Parties
316-247-2391 TEXT : 316-858-0653 OFFICE
Kansas DJ and Dance Floor Rental
Wichita DJ Professionals : Total Music Domination : Best DJ Kansas : Best DJ & Photo Booth

google-site-verification: googlee63bd9eedb84d567.html
PORTABLE DANCE FLOOR RENTAL : TEXT 316-247-2391
316-858-0653 OFFICE landline : Wichita Area : Kansas City 316-247-2391 TEXT
Our team of installation specialists will handle the details of delivery, assembly, tear-down, and removal, so that you have more time to enjoy your event. Please feel free to call us with questions, or to reserve your rental. Our service is unmatched, ensuring delivery on time and in full, and pickup is also on time, getting you out of your space as scheduled.
Portable Dance Floor Rentals for All Events
Portable Stage System RENTAL
IntelliStage 12'x8' x 32" : call or text for price
We'd love to help you with your next event, also see our photo booth, and DJ Services
Our dance floors are sized to fit your needs. Ready to plan your dream party? Let us help you! Feel free to call us.

We offer industry leading heritage oak wood parquet panel dance floors; suitable for use indoors or out. The neutral wood tones of our flooring is aesthetically pleasing, and the smooth finish offers the right surface for any style of dancing. Flooring comes in 3′ by 3′ sections, we can create a floor that is just the right size for your event. Best Wichita Wedding DJ & Photo Booth
Portable Dance Flooring For Rent in Kansas : via Wichita, KS surrounding areas: KC Metro
We also travel to Texas, Missouri, Oklahoma, and Colorado : Kansas Dance Floor Rental
What party isn't complete without an exciting dance floor light show?
Add that extra wow factor to your special event with our creative event lighting. Transform an entire space or simply add accent decor elements throughout with Monogram / Gobo / Logo projection; Let us personalize and brand your event with custom thematic design.

Oak Parquet Indoor/Outdoor Dance Floor

Available in 3' x 3' sections

$$ per section : SPECIAL RATES MAY APPLY : CALL FOR PRICING

In stock : One Price Covers Delivery and Set Up : We'll Beat Competitors Price.


Dance Flooring For Rent
$$ per day per section ( lowest dance floor rental rate in Kansas )
Recommended flooring sizes More Information

Up to 50 people 12 X 12'

50 to 75 people 12 x 15'

75 to 125 people 15 x 18'

125 to 150 people 15 x 21'

150 to 175 people 21 x 21'

175 to 225 people 24 x 24'

Over 225 people 30 x 30'
#kansasdancefloorrental :
Dance Floor Rental serving Kansas,
Missouri,
Oklahoma, Texas
Kansas Fit : Fitness Equipment Maintenance, DJ, and dance floor rental
: Lighting Truss : Stage Truss : Totem Lighting
316-858-0653 OFFICE DIRECT
Wichita DJ Professionals offers quality party event rentals as well as professional advice for all your needs in Wichita, KS. Party Rental, Event Rentals, PA Rentals, dance floor rentals, DJ rental in Kansas City MO, Wichita, KS, Dance Floor rental in Kansas City KS, Wedding Rental Shawnee KS, audio, video service, lighting, wedding, games, wedding planning, reception music, portable dance floor, up lighting. Kansas City, Overland Park KS, Lenexa, Lee's Summit MO, Shawnee KS, Topeka, KS, Oklahoma, Wichita's Best DJ Service, Kansas Portable Dance Floor Rental, Oklahoma Dance Floor Rental, Missouri Dance Floor Rental, Party DJ KC
Indoor, Outdoor Dance Floor For Banquets, Events, Receptions, Backyard Parties
Kansas DJ and Dance Floor Event Rentals
This select solid wood grade inlaid parquet flooring has many uses, and can be configured to meet any need, large or small.
Each 3'x3' wood parquet dance floor panel weighs only 39.5 lbs, making it easy for one person to maneuver.
Adding more dance floor panels and changing configurations can be done without dismantling the entire dance floor.
The panel design allows easy disassembly .Dance floor panels will not separate during use.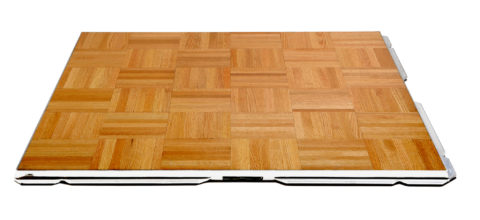 BOOK EARLY TO SAVE YOUR DATE!
The Best DANCE FLOOR RENTAL PRICING IN KANSAS #dancefloorrentalinkansas #kansasdancefloorrental #portabledancefloor
Photo Booth in Wichita, Kansas Photo Booth Rental, Best Photo Booth Kansas City, Wichita KS Photo Booth for Weddings & Events